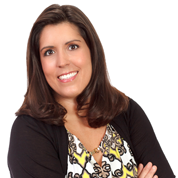 "I became an orthodontist because I wanted to help others and improve their confidence. I was lucky enough to have orthodontia as a child, and I was struck by how happy the patients were. That smile is priceless!
I truly believe nothing makes a better first impression than a wonderful smile. A great smile draws people to you, invites them to get to know you and there's nothing quite like the feeling of seeing your new smile for the very first time!"
Professional Dedication
"Orthodontic treatment generally occurs in the preteen or early teenage years, a period when kids are still trying to figure themselves out and self-confidence can be fleeting. The boost of confidence my patients get when I reveal their amazing new smiles is incredible. I always appreciate knowing that my services often bring joy and confidence! I love being able to do this for a living, and can't imagine anything better.
I love the variety of patients that I get to work with on a daily basis. It is never boring here! I also enjoy seeing the transformation that occurs during treatment. Even the shyest and most insecure child can't help but become more confident when they see their radiant new smile. The look in their eyes is indescribable."
Education and Continuing Education
"Before becoming an orthodontist, I graduated Cum Laude with a BA in Biology and a Spanish minor from Trenton State College, now called The College of New Jersey. I then attended the University of Medicine and Dentistry of NJ, where I earned both my DMD and my Orthodontic Specialty Certificate.
I am always involved in orthodontic and dental continuing education, from reading professional and medical journals to attending conferences and continuing education courses. These efforts keep me up to date with the latest in orthodontic technology, so I can provide the highest quality treatments for my patients!
As a part of my continuing education, I am an active member of the American Association of Orthodontists, the Middle Atlantic Society of Orthodontics, the New Jersey Association of Orthodontics, the New Jersey Dental Association, and the American Dental Association.
Family and Community
"I am originally from Butler and love now living in Rockaway! My husband Bill and I have two boys, one in middle school and one in high school. We live in the same town I work and frequently see patients and their parents while out and about at our local lake beaches or pools. My husband and children also enjoy boating and fishing on our lake. Sometimes our two dogs enjoy coming out on the boat, too! They are a mother/daughter that we rescued a couple years ago. I also volunteer wherever I am needed for school events."